Welcome to the holiday of a lifetime. Whether you want to take the family off to Disneyland® Paris, hang out in the sun in Florida or head off to see Santa in the snow in Lapland, we're totally dedicated to making that experience that little bit more special, more memorable, more amazing. With a great range of destinations, flexibility and brilliant deals, we don't do ordinary, we only do magical.

Average Customer Rating:

4.9/5
Independent Service Rating based on 173 verified reviews
Read all reviews
---

Professional and re-assuring
The original trip has been delayed/cancelled now due to COVID restrictions and closure of Disneyland Paris but Faye Foat was always very professional and responsive to any questions or concerns that we had.
Toni (March 2021)
---

Great service as usual
Second time booking with magicbreaks as our first trip was cancelled, after receiving a refund thought we'd try again......very helpful staff and great service
Sharon (March 2021)
---

1st choice when booking a Disney trip
Have been using magic breaks for a few years now and always found them very competitive and have a great customer service!!
Simon (February 2021)
---

Great customer service
They sorted a problem out straight away for me , Very quick to reply to my email.Very good customer service .
Mrs Ford-Coult (January 2021)
---

Disney Christmas here we come
Used the website and live chat function, they were great helped me find the right break and the best deal they had!
Kris (January 2021)
---

FANTASTIC SERVICE
Fantastic service Very friendly informative knowledgeable service.Always replied when I emailed Great communications.
Pete Nobez (December 2020)
---

Fantastic service as always
We always book with Belinda - always fantastic service *****
Mrs Walker (December 2020)
---

Very easy to book online
Easy to find and compare hotels, prices and deals. It was then easy to complete the booking online. Looking forward to holidaying with you again.
Mrs Jefferson (December 2020)
---

Top deal
Very helpful and found me a great deal. Very easy to book too
Mrs West (December 2020)
---

Exceptional service!
Extremely efficient and helpful service. Reassuring under the present Coronavirus pandemic which has provided greater confidence in making an advance booking.
Mr Stephen Smith (December 2020)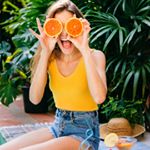 magicbreaks
TODAY
---
TODAY
---
1 DAY AGO
---
2 DAYS AGO
---
5 DAYS AGO
---
6 DAYS AGO
---
7 DAYS AGO
---
8 DAYS AGO
---
9 DAYS AGO
---
12 DAYS AGO
---
13 DAYS AGO
---
14 DAYS AGO
---
15 DAYS AGO
---
15 DAYS AGO
---
16 DAYS AGO
---
19 DAYS AGO
---
20 DAYS AGO
---
21 DAYS AGO
---
22 DAYS AGO
---
23 DAYS AGO
---
26 DAYS AGO
---
27 DAYS AGO
---
28 DAYS AGO
---
29 DAYS AGO
---
30 DAYS AGO
---
Excellent
Showing our latest reviews